Telephone pulse to DTMF converter
Description:
During a visit to the local recycling station I stumbled over an old GNT-A F68 telephone, and it was a bargain I could not say no to. When I connected the telephone to my Sipura SPA 2102 IP telephone adapted, I realized that I could not make any calls from the telephone as it dials through pulse and my adapter only accepts DTMF.
Surfing the web I found a design similar to the one below but for a Dutch T65 telephone and this model is somewhat different than my GNT-A F68. I then discussed the mater with my brother and we decided to try to make our own version for my GNT-A F68.

Warning! If you have a modern condenser microphone in your rotary telephone, this circuit will most likely not work, take a look at the pictures for more info on this.

Update: We do not offer any support on this project any more! Our best advice is to get a DTMF dialer app for your smart phone e.g. DTMF dial https://itunes.apple.com/us/app/dtmf-dial/id439867878?mt=8
Picture gallery:
Click on the picture to enlarge it and read our comments and advice

Previous image
Next image
Back to overview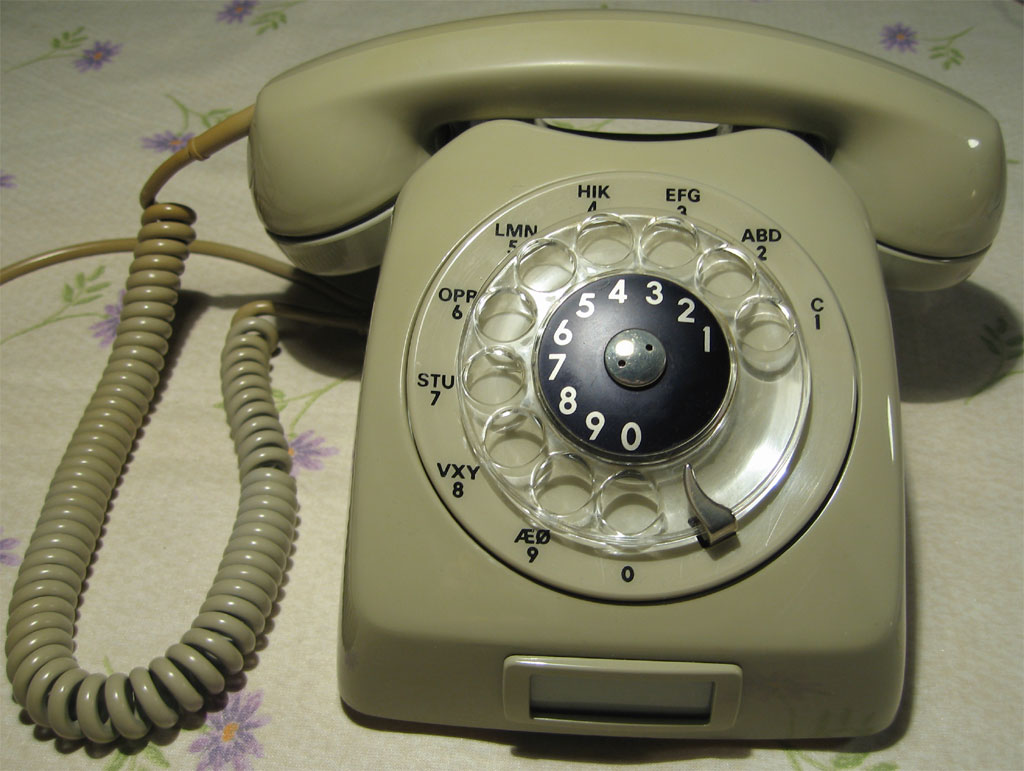 This is a picture of my GNT-A F68 telephone. I have cleaned it carefully with some vinyl cleaner meant for cleaning vinyl on cars. I am not 100% satisfied, the telephone still smell a little bit of tobacco smoke.
Projects files: