Lambda sonde air/fuel monitor
Description:
One of my brothers collogues owns an old Triumphs veteran car which he is very fund of. My brothers collogues asked my brother if he could help him build an air/fuel monitor, originally developed by another Triumph enthusiast called Buckeye (I will put a link to Buckeyes web on the links web page). My brother has therefore produced this very nice prototype printed circuit board and a schematic, take a look at the construction below in the picture gallery.
Picture gallery:
Click on the picture to enlarge it and read our comments and advice

Previous image
Next image
Back to overview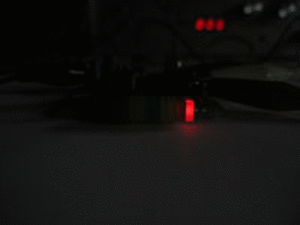 Simulation of the air/fuel monitor.
Projects files: