FM tuner with 6h30 SRPP output buffer
Description:
My brother and I are building a FM tuner with a Phillips FM1216ME_MK3 tuner module and 6H30 tube output buffer. The finished design have a nice sound and seems a bit more wide and open in the sound perspective than my old Pioneer F-717 tuner. Note that you have to use a Sony compatible remotecontrol with the tuner.
Picture gallery:
Click on the picture to enlarge it and read our comments and advice

Previous image
Next image
Back to overview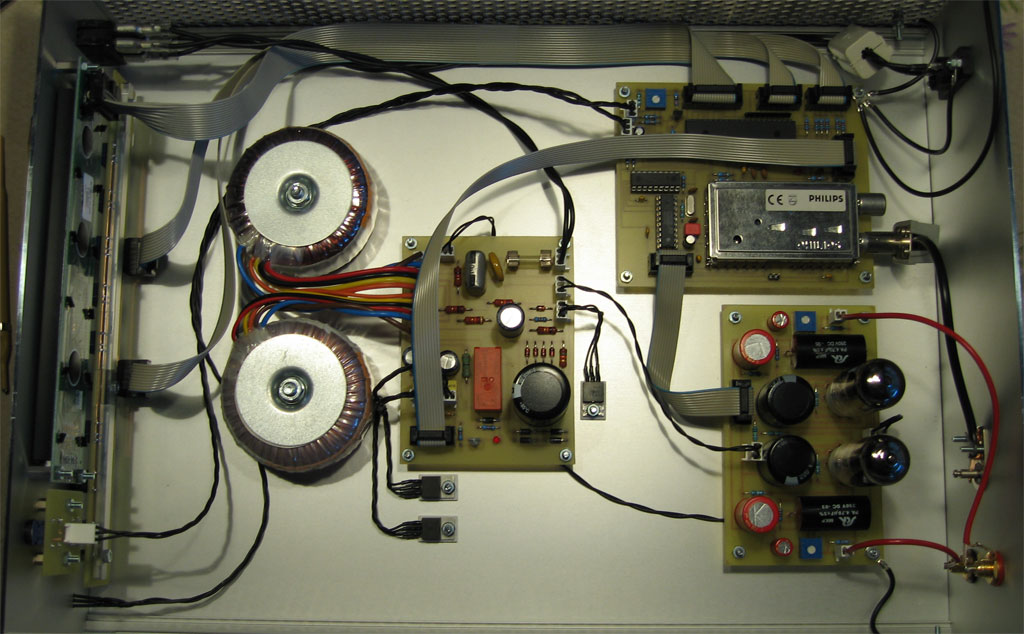 My brothers tuner incl. transformers (2x6VAC 30VA and 2x9Vac 30VA). Important! Take note of the way the lcd display cable connector is turned.
Projects files: