USB IR datalink software
Description:
Most of the apparatus we build are highly configurable and we use our new IR datalink USB or IR datalink thin USB and a Windows program to do this job. Now updated to version 6.00
Picture gallery:
Click on the picture to enlarge it and read our comments and advice

Previous image
Next image
Back to overview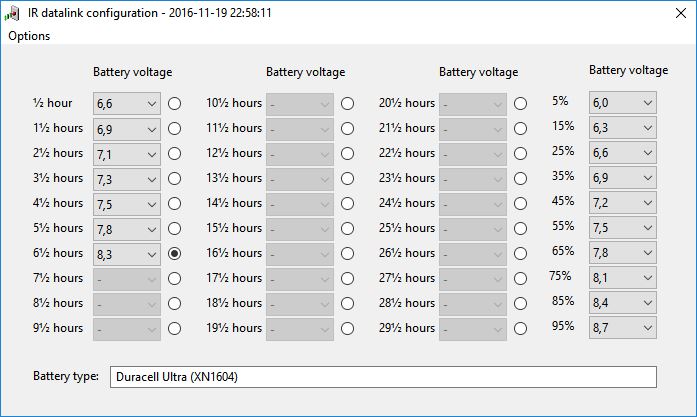 IR datalink battery configuration menu, used to configure IR datalink battery life prediction. This example shows a 9 Volt Duracell Ultra, based on our own discharge data!
Projects files: