Speaking shooting simulator
Description:
This shooting simulator is a further development of the previous build voice module for the speed timer. Instead of using a separate control unit and a separate voice module it gathers it all in one single apparatus.
To operate the shooting simulator you only need one button. Pressing it briefly corresponds to "No", while pressing and holding it for a short while corresponds to "Yes".
When you power on the shooting simulator you can choose between 3 different kinds of shooting disciplines: standard pistol, sport pistol and terrain pistol. Each time you select a new discipline it will tell you the discipline name. When you have selected one particular discipline you can choose between 2 to 4 different categories. Once again it will tell you the name of the selected category. When you select a category it asks you if you want to repeat the shooting. By pressing the button briefly it will only run one time. If you press and hold the button for a short while, the selected category will be repeated for 250 times. You can always during action interrupt the shooting simulator simply by pressing the button. It will then return to the selected category.
Picture gallery:
Click on the picture to enlarge it and read our comments and advice

Previous image
Next image
Back to overview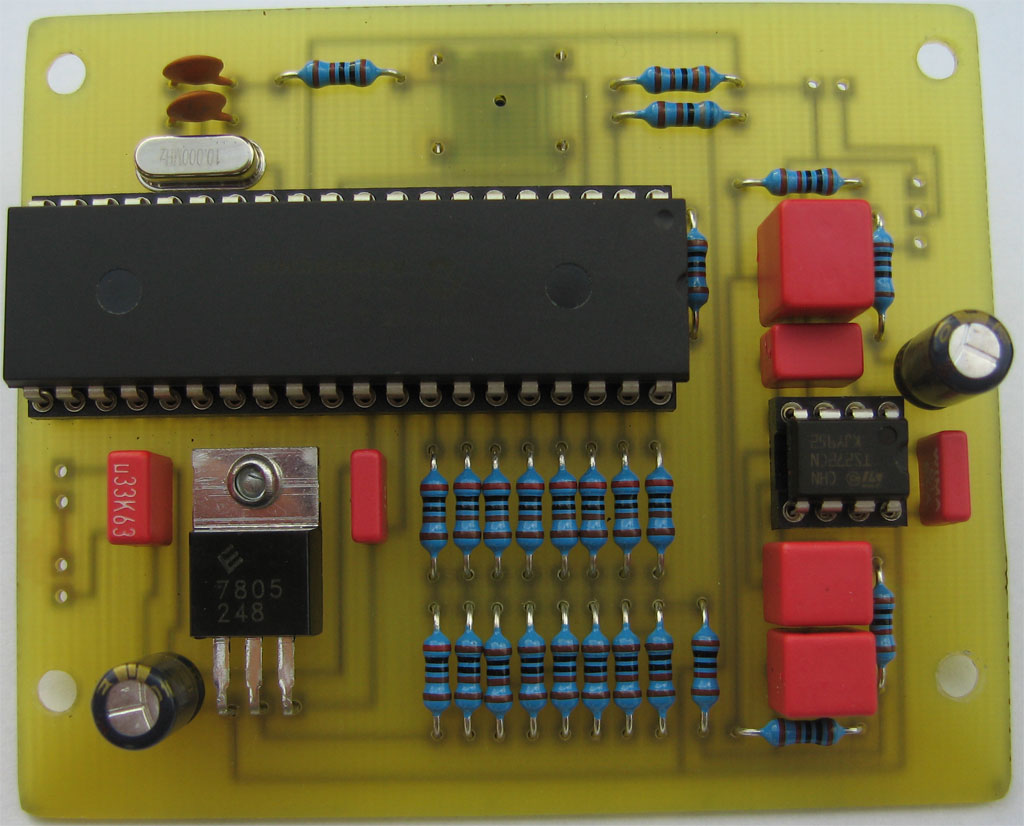 The populated shooting simulator pcb. The voice commands are stored in a 18F4620 PIC, converted to speech in a R2R DAC and filtered through a 4'th order low pass filter. The filter op amp is powerful enough to drive a pair of headphones directly.
Projects files: