Record player accessories
Description:
My brother has designed a very nice 7 inch 45 rpm single adapter, download the "frontplatten designer" from schaeffer web and order a single adapter at approx 14,63 € plus sales tax and shipping. Happy single playing :-)
Picture gallery:
Click on the picture to enlarge it and read our comments and advice

Previous image
Next image
Back to overview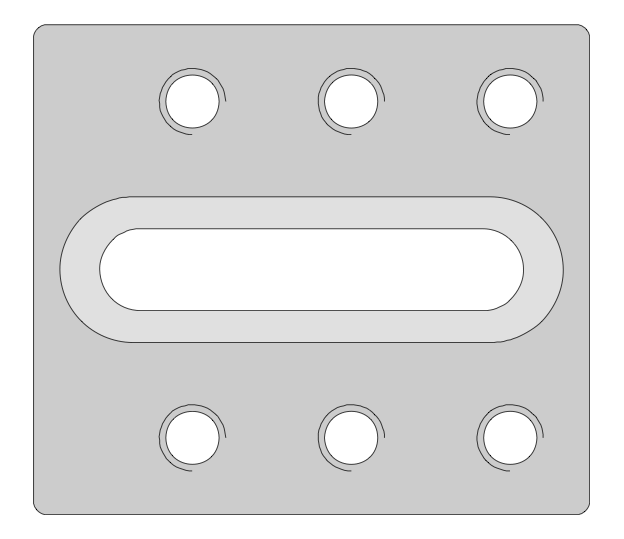 I was not 100% satisfied with the 1/2 inch pickup to head shell adapter that came with my new Lenco L75 head shell, so I "persuaded" my brother to design a new model. It is made in 4mm aluminum with a long center "hole" adapted to hold a 3mm bolt tight and six 2,5mm metric holes with thread. A very nice design a little heavier than the original, but much easier to adjust the pickup in the perfect sweet spot.
Projects files: