Pcb manufacturing
How to make your own photo pcbs.
My brother and I manufacture our own photo pcbs and it is not as difficult as it may seem at first. You will need a saw, a UV lightbox to expose, some chemicals to develop & etch and finally a drillingmachine.
Picture gallery:
Click on the picture to enlarge it and read our comments and advice

Previous image
Next image
Back to overview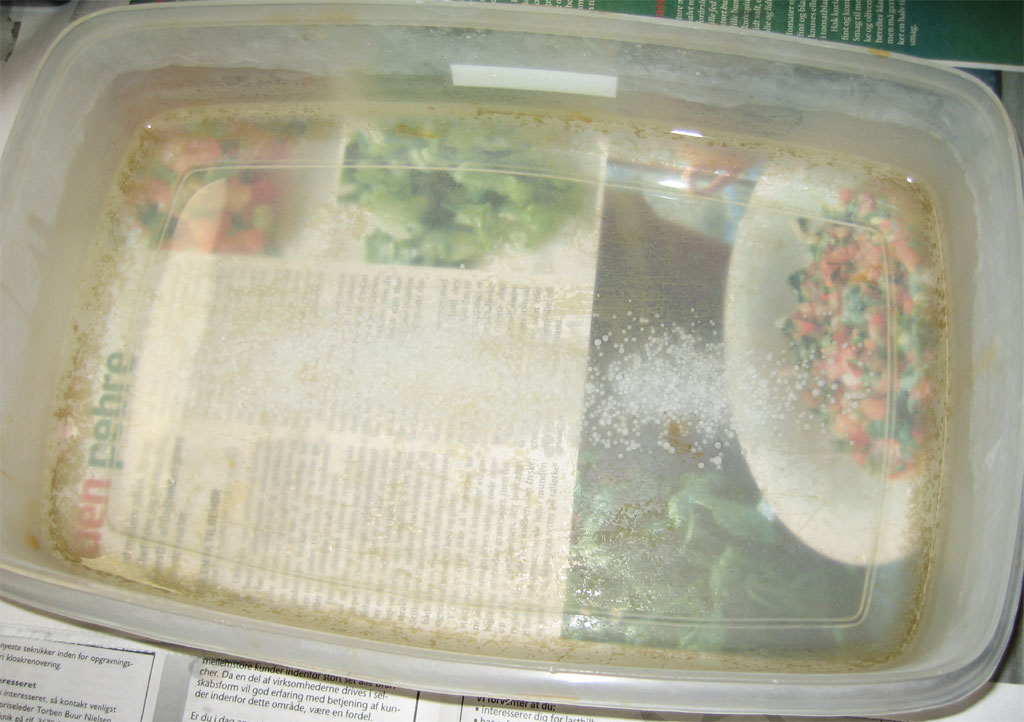 We mix a very little bit of sodium hydroxide in some tap water. Warning! Be very careful and use safety goggles and gloves during the entire development process, sodium hydroxide is very dangerous and will ruin your eyesight in seconds if you get it in your eyes! When the sodium hydroxide is dissolved, we add 10-20ml sodium silicate which will act as a buffer and make the develop process much less time critical and reduce the risk of overdeveloping.